Imperatore Romano di Altobello
International Champion, American (National) Champion and multiple winner in USA
he lives with Don and Jacqui in Florida
---
Rebecca Nero di Altobello
candidate for Young Champion Serbia and Montenegro
Rebecca is very powerful, tall female with head strength that could be envied even by many males today...
---
Tara Stella di Altobello
she lives with Tony and is a new member of NYPD
---
Heroina di Altobello
Heroina is an excellent working dog and lives with Jim (professional dog trainer)
---
Don Juan di Altobello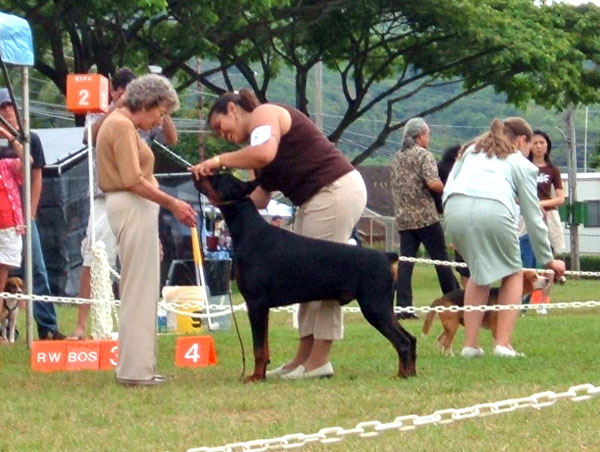 lives with Michael in Hawaii
he has just debuted on an All Breed 2 day show in Hawaii and was the BEST MALE
---
Jazzy di Altobello
had her debut at this show and scored great!
AKC show event inNashville Tennessee - USA
she won FIRST PLACE in 6-9 months class, and went on to win Junior BEST OF BREED
---
Rin Tin Tin di Altobello
lives in New York city center
---
Soldier di Altobello & Rubi di Altobello
they live with David in Tennessee
---
Nipona di Altobello
Icarus di Altobello x Beatrice di Altobello)
2008 Southland Spring Sieger - USA
- 4 International Shows organized by
International All Breed Canine Association of America, Inc.
April 5 & 6, 2008, Silverado, California
Nipona di Altobello
(Icarus di Altobello x Beatrice di Altobello)
won
four 1st places at all shows, from four different judges, and a Best of Breed!
Nipona has completed the titles ofUCI National Junior Champion and
UCI International Junior Champion
Congratulations to Nipona and her owner Tak!
---
Orkan di Altobello
Orkan di Altobello lives with Jim Martin in USA
---
Wembley di Altobello & Nelson di Altobello
Nelson di Altobello and Wembley di Altobello live with John Villa in NY
---
Golden Girl di Altobello
Golden Girl lives with Tonya Isom. She has two Altobello dogs (Yanna & Golden Girl)
---
Kraven di Altobello
---
Kvinie di Altobello
---
Sheela di Altobello
Sheela di Altobello lives in Ohio with Kitten Stapel.
Results: UKC Champion. 4x Best female puppy, 3 BOB.
Till now with almost 2 yrs , she won 31 Champion Class wins, 6 BOB, 2 Best of Group
---
Narnia di Altobello
Narnia di Altobello lives in Arizona with Regina Stewart
---
Bruno Bambino di Altobello
He lives in LA with Cornel Sherman
Results: CAC Speciality SHOW, 18 July 2010 by American Dobermann Association Judge by: Norbert Daube-2nd place in youth class
---
Bella Mia di Altobello
Bella Mia lives with Toni and Denise Schiozzi in NY. She is their second Altobello dog.
---
Galia di Altobello
Galia di Altobello lives in Oregon with Jan Clark
---
Windemere di Altobello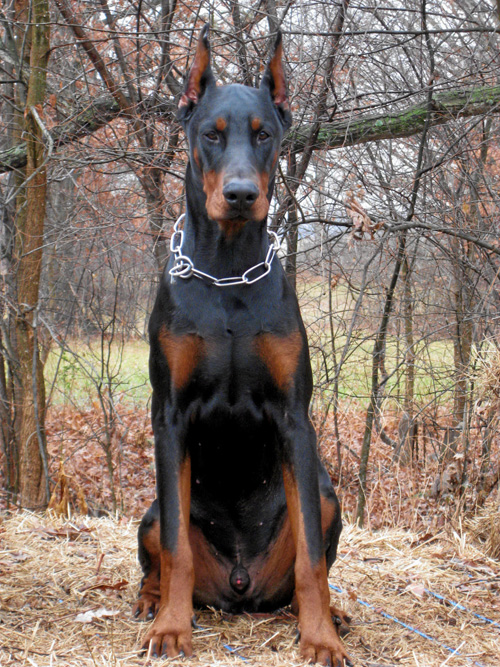 Windemere di Altobello lives at our friend Audrey. She has two Altobello dogs - Risa & him
---
Wing di Altobello
Wing di Altobello lives with Michael in NY.
---
Ghilda di Altobello
Ghilda di Altobello lives in Monterey, TN with Jennifer Walker.
---
Gary di Altobello
Gary di Altobello lives in USA with Jeoffrey Feghali in California
---
Nixon di Altobello
He lives with Suzan Kincannon
http://www.sumelsdobermans.com/
---
Xtreme Boy di Altobello
These photos were made when he was 4 months.
He lives with Sarah & Chris
---
Avatar di Altobello
(Maxim di Altobello x Ultima Secunda di Altobello)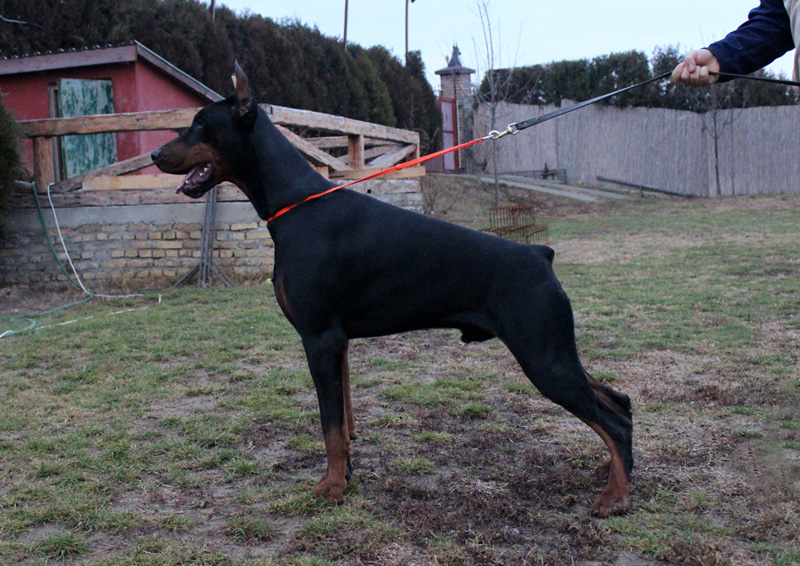 Avatar lives at Kimbertal Kennels http://www.kimbertal.com/
---
Natasha di Altobello
(Maxim di Altobello x Luna di Altobello)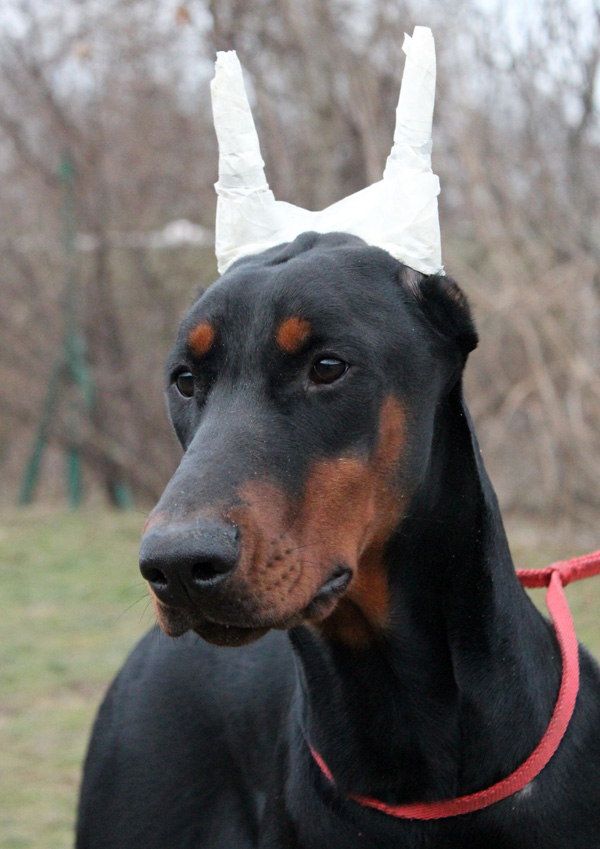 on photos 7 months
---
Willma di Altobello
(Bandit di Altobello x Lemira Shade)
---
Denis di Altobello
(Maxim di Altobello x Tamara di Altobello)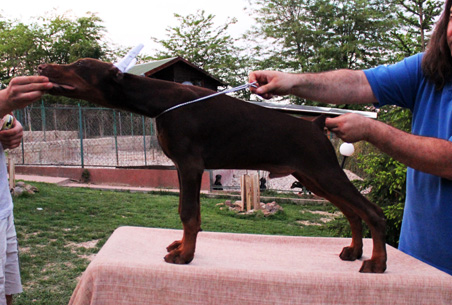 ---
T.J. di Altobello
(Maxim di Altobello x Tijana Daria di Altobello)
On photo 3,5 months
---
Despeona Lana DeLucia
(Maxim di Altobello x Tamara di Altobello)
On photos 10 months
---
Fabro di Altobello
Apach di Altobello x Dina Best of Island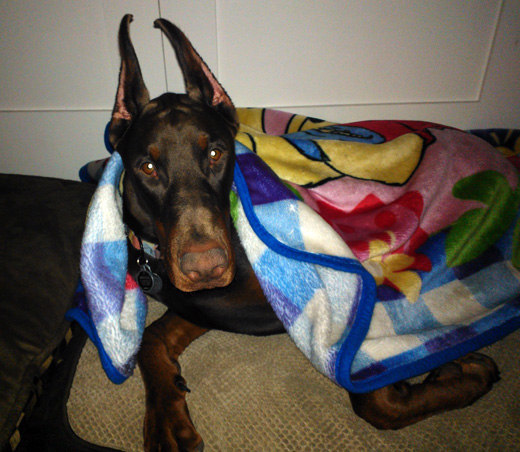 On photo 8 months
---
Genesis Archer DeLucia
Argo x Zandalee di Altobello