Date: 9-10th of September 2017
Results:
ALTOBELLO - BEST BREEDING GROUP
Open class black females:
MAGDALENA NERA DI ALTOBELLO - V1, OPEN CLASS WINNER
Working class black females:
HABANERA DI ALTOBELLO - V3
Intermedia class black females:
ARISTOKRATIA DARIA DI ALTOBELLO - V3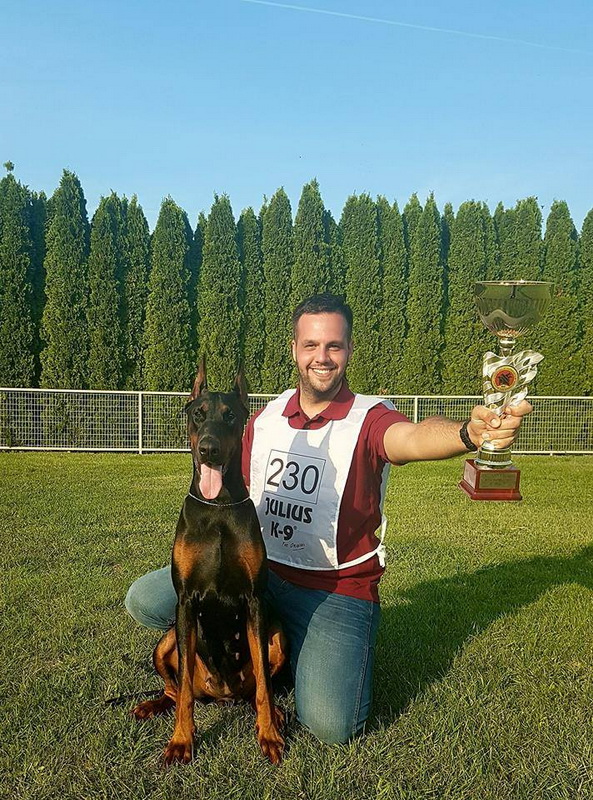 Champion class black males:
HAZAR DI ALTOBELLO - V4
Champion class brown males:
MILLION $ DI ALTOBELLO - V4
Working class black males:
COWBOY LUCKY LUCK DI ALTOBELLO - V4
After 2 years in a row winning the title of IDC JugendSieger title our biggest congratulations goes to GIDDY BLOSSOM KENNEL. This is also a big win for us as the dam of both dogs is from our breeding Theodora Titta di Altobello.
Thank you Aleksandar Ristovic for all your efforts and hard work!